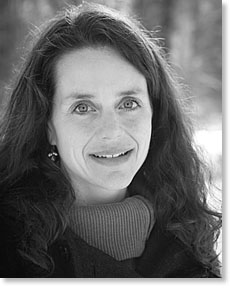 Hillary Funk Welzenbach
Languages: English, Spanish, French,
Missoula, Montana, United States of America
Email: hillary@hfwlcpc.com
Website: montanacsp.com
Phone: +1 406 541 2662
Hillary has been teaching Authentic Movement since 2006 primarily out of her studio in Missoula, Montana.   She has been studying Authentic Movement since 2002 and participating in annual retreats with Janet Adler from 2007-2018.
Hillary currently runs the Montana Center for Somatic Psychotherapy, where she provides psychotherapy, Supported Private Practice for new therapists, and teaches the Discipline of Authentic Movement. She integrates the Discipline into her psychotherapy with individuals as well as her group movement work. She has taught the Discipline of Authentic Movement at the University of Montana in Missoula and Great Falls University in Great Falls, Montana.
In addition to her work with the Discipline of Authentic Movement, she is the Montana liason for the Sensorimotor Psychotherapy Institute, she has training in EMDR (Eye Movement Desensitization and Reprocessing), Natural Processing, and Circle of Security. Hillary holds a Masters' Degree from the California Institute of Integral Studies in Somatic Psychology. She is a licensed professional counselor in the state of Montana.