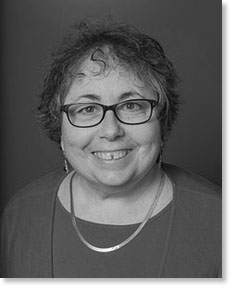 Diana Levy
Language: English
Location: Ithaca, NY USA
Email: dlevy@twcny.rr.com
Phone: +1 607 592 2000
Diana Levy was a freshman at Hampshire College when she met Janet Adler. While at Hampshire, Diana studied with Janet individually, in groups, and then assisted her in a year-long weekly group. Ever since this first exposure to Authentic Movement in 1971, the Discipline of Authentic Movement has been central to Diana's life, and her practice has deepened from Janet Adler's evolution of the discipline. Diana has continued to study with Janet in retreats periodically over the years. She also completed a one-year teacher training program with Zoe Avstreih in 1989.
Diana has been a member of the Stump Sprouts Authentic Movement Collective for 27 years. Her participation has shaped Diana's understanding and respect for the ground form as a powerful resource for creating a conscious collective. Diana's passion for collective leadership is nourished by the Authentic Movement groups she has taught collaboratively with Circles of Four faculty member Lisa Tsetse since 2014.
Diana currently offers individual, group, and retreat work in the Discipline of Authentic Movement. She supports students to open to what is present within, to cultivate their inner witness, to learn to hold both their own experience and that of another, and in moments of grace to know them as one.
Diana has provided psychotherapy, clinical supervision, and organizational leadership in multiple educational and clinical settings serving adults and children. She currently serves as the Associate Clinic Director, Family and Children's Service of Ithaca, New York. She encourages clinicians, educators, and administrators to bring witness consciousness and relational practice to those whom they serve. Diana uses her skills and understandings from the Discipline of Authentic Movement to build emotionally responsive environments where both clients and staff feel seen and accompanied.
Diana's commitment to Authentic Movement as a spiritual practice is grounded in her practice of Judaism. She engages in the study of contemplative practices with her Rabbi, Brian Walt. She also regularly participates in a collective studying Authentic Movement and Jewish mystical practice.
Diana Levy, MSW, LMSW is a Licensed Master Social Worker in New York State. She was a founder of the Laban/Bartenieff Institute for Movement Studies in New York City in 1978 and is a Certified Laban Movement Analyst. She co-authored "Continuing the Work without a Leader," A Moving Journal, Vol. 1, No. 1, Spring, 1994.