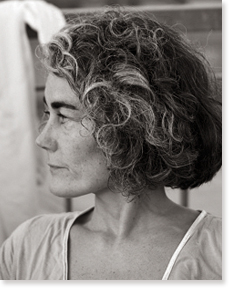 Jane Bacon
Language: English
Location: Northampton, Northamptonshire and London, UK
Websites: www.janebacon.net and www.chi.ac.uk/staff/professor-jane-bacon
Email: jb@janebacon.net
Jane Bacon began her study of Authentic Movement in 2001, first working with Helen Payne, then Tina Stromsted. First traveling to Canada to work with Janet Adler in 2010 – in solo and then group retreats – Jane continues to deepen her practice of the Discipline of Authentic Movement with Janet as her primary teacher. This annual commitment to her own in depth work with embodied consciousness nourishes Jane's teaching of the discipline and her psychotherapy practice.
Jane has been offering individual Authentic Movement sessions and a regular monthly group in her Northampton, UK studio since 2009. She also sometimes teaches the Discipline of Authentic Movement in London in the beautiful and peaceful Northamptonshire countryside.
Jane incorporates the Discipline of Authentic Movement in her psychotherapy practice and Jung's ideas about 'active imagination' in movement into her teaching practice. She continues to question how we track direct experience in Authentic Movement and find language for these experiences. She finds Gendlin's 'Thinking at the Edge', based on his 'felt sense' approach (1978), a valuable perspective for questions about the mystery of direct experience and embodied consciousness. She works with the Discipline of Authentic Movement as both therapeutic and mystical practice.
Jane Bacon has over 15 years of coaching and psychotherapeutic experience and over 35 years of teaching experience. She is a Jungian Analyst trained with the Independent Group of Analytical Psychologists London, UK and UKCP and IAAP registered; a Focusing Trainer (Focusing Institute, USA); and Professor of Dance and Somatics at the University of Chichester, UK. She first trained as a dancer and has spent many years working in Higher Education teaching choreography, dance ethnography, and movement/somatic practices.
Jane has supervised many PhD students whose work has been informed by Authentic Movement as a creative resource. Authentic Movement is also a crucial part of her academic research and she hopes to offer a wider range of written resources to the Authentic Movement community through her publications. A complete list of her written and creative work can be viewed at https://chi.academia.edu/JaneBacon.