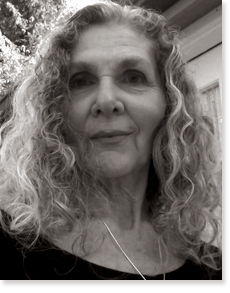 Jeanne Castle
Language: English
Location: Seattle, WA, USA
Email: jeannecastle@mindspring.com
Phone: +1 206 528 0245
Jeanne Castle works with the Discipline of Authentic Movement every day in her private practice as a psychotherapist. She was briefly introduced to Authentic Movement while studying improvisation in dance and theater in 1976, and in 1986 she began working with Janet Adler, recognizing the discipline as her home. From 1987 to 2006, Jeanne participated in a group, meeting as many as six times a year in retreat settings, led by Janet in California. Since then, Jeanne's commitment to the discipline continues.
Jeanne began teaching Authentic Movement in 1988 under Janet's supervision. She works with individuals and groups in her cottage/studio nestled in the gardens surrounding her home in Seattle. Through her years of study and practice in the Discipline of Authentic Movement, an on-going quest for the languages of direct embodied experience and resonant spoken experience guides her personal, professional and spiritual inquiries.
She remains active as a psychotherapist, using both movement and psychoanalytically – informed approaches. For Jeanne, the twin practices of this discipline and psychotherapy, spanning more than 30 years, have carved intertwined channels supporting the dynamics of her work. One channel involves listening to oneself listening to another, while the other is informed from a robust internal witness. An embodied presence thus richly braids all aspects of her work.
She has taught Authentic Movement in the US, Berlin, and Taiwan. Jeanne has extended her passion for the mover/witness relationship into her embrace of Argentine tango. Dancing from her witness presence in one of the most complex improvisational social dances has given new spice to the place of moving witness. Finding the dance to be an applied form of the Discipline of Authentic Movement, Jeanne has offered workshops at dance therapy as well as psychoanalytic conferences.
Jeanne Castle, M.A., LMHC, BC-DMT, holds a Masters in Psychology (1986) and is licensed to practice in Washington State. She is also a Board Certified Dance Movement Therapist.
Jeanne's essay, "Calling Spirit Home: How Body becomes Vessel for Spiritual Animation," is included in Authentic Movement: Moving the Body, Moving the Self, Being Moved, Volume 2, edited by Patrizia Pallaro. Her writings also appear in The Alliance Forum, April 2008 (a psychoanalytic periodical); and "It Takes Two" in A Moving Journal, Volume 7(2).