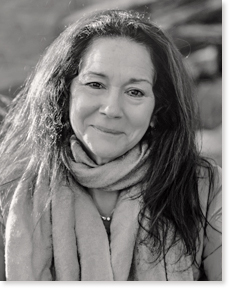 Moriah Moser
Language: English
Location: Brunswick, Maine, USA
Email: moser.moriah@gmail.com
Phone: +1  207 725 1191
Moriah Moser began her work in the Discipline of Authentic Movement with Janet Adler in 1978. Beginning with four years of individual sessions before attending group sessions and retreats, Moriah has continued to study with Janet at intervals over the last 40 years as the discipline has evolved. Although Janet was her primary teacher, Moriah has also studied authentic movement with Alton Wasson and Joan Chodorow. Moriah currently attends retreats with her faculty colleagues from Circles of Four.
Other important teachers include Mara Capy, a Jungian Movement Therapist; Zuleikah Bethane, a Sufi Dancer and teacher; Nikki Costello, an Iyengar Yoga Teacher; Christopher Bamford, an Anthroposophical author and meditation teacher; and Oh Shinnah Fastwolf, a Native American Elder. In 1993, Moriah was initiated into the Sisters of the Violet Flame, a Mystery School dedicated to the study and teaching of spiritual healing and wisdom practices.
Moriah offers private sessions in the Discipline of Authentic Movement and is available to be a primary teacher, supervision, or retreat teacher within the program. After retiring from twenty years as a Waldorf Teacher, Moriah created the Indigomoon Healing Arts Center where she practices movement therapy and teaches yoga and The Discipline of Authentic Movement. Moriah also offers The Inner Dance, a class she first developed in 1980, which includes the ground form of the Discipline of Authentic Movement, somatic wisdom practices, art, and song.
Mystical practice, somatic healing arts, and pastel painting inform Moriah, as her own inner work and study of the sacred continue. She has found that painting in nature integrates her work with the invisible. Moriah draws on her study with teachers in spiritual traditions to guide her students to practice presence, listening within, and self-compassion. Here, the discovery of the indwelling of the sacred is possible, and her students can develop the capacity within themselves towards integration, balance, and presence. Moriah strives to create an atmosphere where wonder, creativity, and spirit are welcome.
Moriah Moser received her BA from Trinity College, a Master's Degree in Dance Movement Therapy, and a Waldorf Teacher training degree from Antioch/New England. For seven years, beginning in 2005, she was a student at The New Chartres School of Wisdom University in Chartres, France. Moriah has completed yoga teacher trainings through Boston Yoga School and a training in Yin Yoga. Her Master thesis, "A Phenomenological Study of Guided Imagery," can be obtained from Antioch/New England.