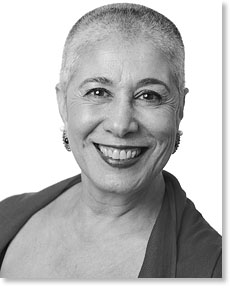 Soraya Jorge
Language: Portuguese and English
Location: Brazil and Lisbon
Website: www.movimentoautentico.com
Email: sorayamovimentoautentico@gmail.com
Phone: +55 21 99687570
Soraya Jorge had her first contact with Authentic Movement in 1993 at the Authentic Movement Institute. She studied with Neala Haze, whom she assisted for two years, Tina Stromsted, Joan Chodorow, and Janet Adler. Between 1994 and 2003, she attended the Mystical Practice, Mystical Dance research retreats facilitated by Janet. Also in 2003, she participated in A Special Program, a series of small group and individual encounters with Janet. From 2015 – 2019, Soraya participated in retreats with Julia Gombos.
In 1999, Soraya began her work with Authentic Movement in Brazil. There she continues to offer individual and group sessions, supervisions and retreats in many cities including Lisbon (PT) and Vienna (AUT). Since August 2017, under the supervision of Julia Gombos, she teaches The Discipline of Authentic Movement to individuals and groups of long-time practitioners of Authentic Movement.
Soraya explores the questions of how Authentic Movement develops an incarnation of consciousness (bodyfullness) and how spirituality is embodied in a political, ecological, and ethical way in the process of witnessing the world. She wants to find new and traditional venues to be in conscious relationship with everyday life in Brazil and the world. She researches ways in which Authentic Movement contributes to the emergence of consciousness: Authentic Movement as a Somatic Relational Approach, the Practice of Witnessing, the Contemporary Terreiro (Brazilian/African earthy circle), and Human Ecology.
Soraya graduated in Contemporary Dance from the Angel Vianna School, where she has been teaching for more than 20 years. She is a postgraduate student in Therapy Through Movement, Body, and Subjectivation at Angel Vianna College.  She also graduated in "Advanced Studies in Contemporary Dance,"­­ the partnership of Angel Vianna College and the Federal University of Bahia. Soraya is a PhD student in Dance with the Human Motricity Faculty at the Technical University of Lisbon.
Her work as a researcher on Sensitive Body Movement (SOMA) has been presented in congresses, lectures, and workshops.
Soraya and Guto Macedo created a Program in a Center in Brazil (CIMA International AM Center) where learners find an organized Practice. She is also developing research between Authentic Movement and AND LAB Project, with Fernanda Eugênio, in a partnership between Brazil and Lisbon.
With Mariana Camarote and Denise Passos, Soraya has been teaching Authentic Movement inside BMM (Body Mind Movement– Brazil) in a special three-year Program of Psychology and Sensitive Anatomy.