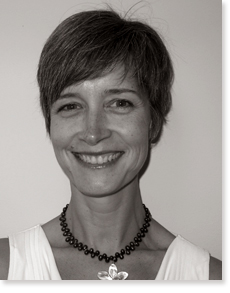 Susan Cahill
Language: English
Location: Evanston, IL.  Retreat spaces in Mettawa, IL, and Wautoma, WI.
Website: www.susancahilltherapy.com
Email: info@susancahilltherapy.com
Phone: +1 847 920 1556
Susan Cahill began her studies of Authentic Movement in her dance movement therapy/counseling training in the 1980s. She later took workshops led by Joan Chodorow, Tina Stromsted, and other dance/movement therapists. She furthered her learning by participating in a weekly study group with colleagues for over 30 years, incorporating readings from articles, Janet Adler's book, Offering from the Conscious Body, and moving.
Her commitment to the Discipline of Authentic Movement as a mystical practice led her to study formally with Janet Adler beginning in 2004. She worked with Janet in solo, dyad work, annual group retreats, and in monthly supervision. In 2013 she was invited to assist Janet in her 5-year international internship program, which transformed into Circles of Four (COF). Since the inception of COF, Susan has been a primary and supervision teacher. She also holds retreats for students interested in COF, as well as for others who are interested in healing and transformation.
Susan co-creates with her students a path of learning that bridges their previous training with the Discipline. She guides students into the depth of their experience as a mover, silent witness, and with time into speaking witnessing. Her capacity to hold a safe container for deep personal work as well as for realms of energetic phenomena come from her direct experience as a mover, student, colleague, and teacher in her own right. Being seen, heard and understood with love and compassion are at the center of her teaching and facilitation as a clinician.
Susan earned her BA in dance, Spanish, and psychology at Dension University. She then studied dance and dance therapy at Harvard University and later received her MA in Counseling and Dance/Movement Therapy at Columbia College in Chicago.
After completing post-graduate training at the Family Institute at Northwestern University in Internal Family Systems (IFS), she became certified as an IFS therapist. Susan incorporates IFS and the Discipline of Authentic Movement in her private practice, with groups, and in trainings and conferences throughout the US. She is licensed in Illinois and Washington State in counseling and is a board-certified dance movement therapist. For over 25 years, she has supervised psychotherapists, as they incorporate embodied practices into their therapy work.
In 2015, she wrote "A Tapestry of a Clinician: Blending Authentic Movement and the Internal Family Systems Model," which was included in the British Journal of Dance & Somatics Practices.