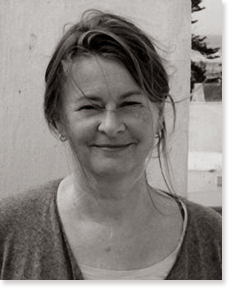 Susanne Hofler-Resch
Language: German and English
Location: Salzburg, Austria
Websites: www.authentic-movement.eu and www.authenticmovement.at
Email: susanne.hofler-resch@gmx.at
Phone: +43 680 12 10 10 7
Susanne Hofler-Resch, a student of Janet Adler since 2000, entered the wide space of Authentic Movement for the first time with Cary Rick in her dance therapy training in the late 1980´s. Since then she has been following a study of embodiment as it manifests in different ways in her personal and professional life. Susanne feels grateful for the generous space of the ritual form of the Discipline of Authentic Movement. It invites personal experience of egoic and collective material as well as of the mystical realm, helping to connect these dimensions in a developmental process of personal growth.
Susanne teaches the Discipline of Authentic Movement in her private studio in Salzburg / Austria and in other locations in Austria, Germany, and Italy. She offers individual sessions, supervision and group work. Susanne has been teaching the Discipline of Authentic Movement since 1989 in workshops for dance improvisation, in trainings for people working in psychosocial fields, and in professional problem-solving groups.
Elements of the Discipline of Authentic Movement contribute to her work as a psychotherapist as she follows the principles of relation and body-oriented depth psychology. Susanne also works as a visual artist, using the phenomenon of embodiment for creating objects and paintings in her atelier as well as in her performances and exhibitions. As autodidact in the visual arts, her most relevant teacher for many years has been Jacobo Borges from Venezuela at the International Summer Academy for visual arts at Salzburg. She is very interested in working with artists, accompanying those who wish to deepen their personal work by touching the source of creativity for authentic artistic expression.
Mag. Phil. Susanne Hofler-Resch holds a degree in Psychology from the University of Salzburg and is an acknowledged psychotherapist by the Austrian ministry. She is a practitioner of Somatic Experiencing (Peter Levine) and a teacher for Dance-Improvisation and Sacred Dance (Gabriele Wosien).