Discipline of Authentic Movement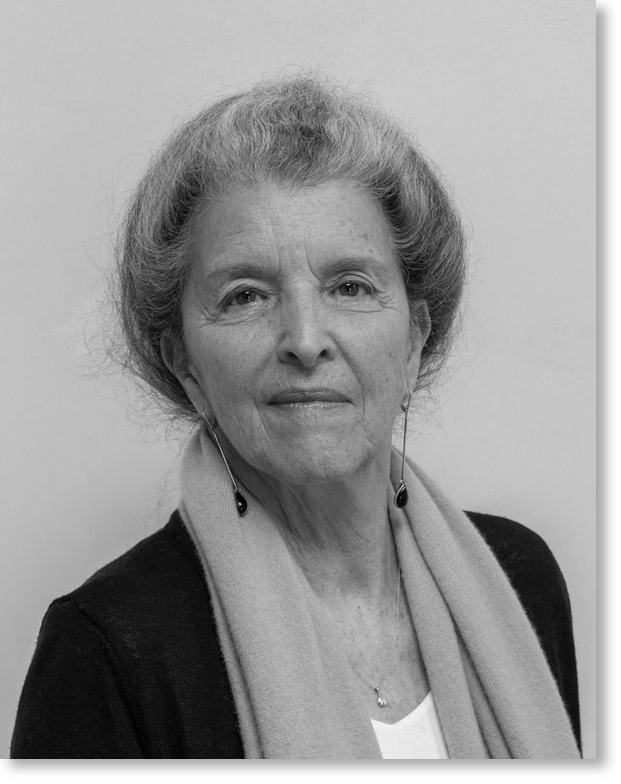 Janet Adler, founder of the Discipline of Authentic Movement, was introduced to movement as a manifestation of the unconscious by Marian Chace, to authentic movement becoming conscious by Mary Whitehouse, and to somatic epistemology by John Weir. She has explored authentic movement in the presence of a witness since 1969, discovering an inherent order within the development of mover consciousness, witness consciousness, and the relationship between the two. The inner witness, the thread of connection between and among these phenomena, is the core of her enduring inquiry into the study and practice of the discipline, of the evolution of embodied consciousness.
As guest teacher and senior faculty since 1970, Janet has offered lectures, seminars, and retreats concerning the development of the Discipline of Authentic Movement in private and public institutions, retreat centers, universities, and clinics in North America and Europe.
Beginning in 2006, she received international teachers for advanced study and practice of the discipline into her kiva studio on Galiano Island, BC, Canada. In 2013 she founded Circles of Four, a post-graduate program guiding people who wish to teach the discipline. No longer director, or a teacher in learner's circles, she is a continuing member of the faculty, remaining active in a mentorship role within the program as it develops. She continues her ongoing commitment to her writing practice as well as her participation as a grief counselor and interfaith chaplain at Transitions in Dying and Grieving, a volunteer hospice program that she co-created and directed since 2007 on Galiano.
Janet's teaching practice in Northern California (1986-2006) welcomed individuals and groups into a full engagement of the practice of the Discipline of Authentic Movement. Her work in these twenty years focused on the relationship between the discipline and the distinct realms of mystical text, mystical dance, kundalini, the process of initiation, Jewish Mysticism, Zen, and the practice of psychotherapy. During these years she also traveled to her students in European countries (1992-2001), seeding a strong, intercontinental collective of participants which continues to further the development of the Discipline of Authentic Movement. Janet received a Doctorate in Mysticism from the Union Institute (1992). She produced and directed "Still Looking," a film about her work at that time (1988) in the Discipline of Authentic. She engaged in hospice work in Santa Rosa, California, as a volunteer caregiver (1988-1999) and then as an interfaith chaplain (1999-2005).
Her teaching practice in Northampton, Massachusetts (1971-1987) included her work as founder and director of the Mary Starks Whitehouse Institute, the first school devoted to the study and practice of Authentic Movement. She also taught authentic movement to dancers and choreographers in the Dance Gallery Performing Arts Company. In 2019 she returned to Northampton to be honored for 50 years of devoted work within the field of Somatics.
Janet's experience as a board-certified dance/movement therapist (1963-1973) involved work in differential diagnosis in the nursery at Gallaudet College, the first college for deaf students in the United States, work with psychotic young adults at Austin Riggs Center, directed by Erik and Joan Erikson in Stockbridge MA, and work with autistic children at the Western Psychiatric Institute and Clinic at the University of Pittsburgh. Phenomenological research with the autistic children at that institute is documented in her film "Looking for Me" (1968).
Janet is the author of Offering from the Conscious Body: The Discipline of Authentic Movement (2002) which is translated into Italian, German, Chinese, French, Russian, and Polish. She is the author of Arching Backward: The Mystical Initiation of a Contemporary Woman (1995). Her essays and interviews (1972-2004), some translated into other languages, are published in Authentic Movement: Essays by Mary Starks Whitehouse, Janet Adler, and Joan Chodorow: Volume One (1999) and Authentic Movement: Moving the Body, Moving the Self, Being Moved: A Collection of Essays: Volume Two (2007), both edited by Patrizia Pallaro. Essays, interviews, and book reviews are published in the following journals: Parabola, A Moving Journal, Contact Quarterly, Journal for Authentic Movement and Somatic Inquiry, The American Journal of Dance Therapy, and in the book, Therapy in Motion, edited by Maureen Needham Costonis (1978).
Her archives will be housed and made available at the New York Public Library for the Performing Arts.
Photo Credit: Jens Wazel