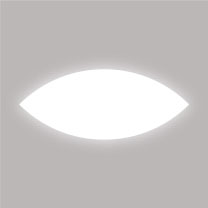 Discipline of Authentic Movement
The Discipline of Authentic Movement is a non-sectarian practice that welcomes students from any background, ability, orientation, or tradition. People practice the discipline in many ways: in individual sessions, in ongoing groups, and in retreats. Circles of Four faculty and graduates teach in many countries and in many languages.  Teachers may work only in person or in person and virtually. 

To find a teacher who is right for you, click on any name from the list below and read the biography. 
To get more of an idea of what the practice involves, watch this video of Janet Adler.
Teachers of the Discipline of Authentic Movement
| | |
| --- | --- |
| Austria |   |
| Hannah Folberth-Reinprecht  | German, Spanish, French, English |
| Susanne Hofler-Resch | Portuguese, English |
| Brazil |   |
| Soraya Jorge | Portuguese, English |
| Finland |   |
| Heli-Maija Rajaniemi  | Finnish, Swedish, English |
| France |   |
| Mandoline Whittlesey  | French, English |
| Germany |   |
| Anke Teigeler | German, English |
| Cornelia Schmitz | German, English |
| Irmgard Halstrup | German, Swedish, English |
| Uta Buchler | German, English |
| Italy |   |
| Marcia Plevin | Italian, English |
| Rosa Maria Govoni | Italian, English |
| Poland |   |
| Ania Kowalska-Catalano | Polish, Italian, English |
| Russia |   |
| Anna Garafeeva | Russian, English |
| Nina Kungurova | Russian, English |
| Spain |   |
| Betina Waissman | Spanish, Portuguese, English |
| Switzerland |   |
| Almut Hepper Kirchhofer  | German, English |
| Françoise Broillet | French, German, English |
| The Netherlands |   |
| Céline Gimbrère | Dutch, French, English |
| United Kingdom |   |
| Fran Lavendel | English |
| Jane Bacon | English |
| Jane Okondo  | English |
| United States |   |
| Ann Stevenson  | English;    Montana |
| Bonnie Morrissey  | English;    Vermont |
| Diana Levy  | English;    New York |
| Eleni Levidi | Greek, English;    Colorado |
| Forest Emily Franken | English;    Washington  |
| Hillary Funk Welzenbach | English;    Montana |
| Jeanne Castle | English;    Washington |
| Jillian Froebe | English;     Washington |
| Joan Webb | English;    Massachusetts  |
| Julia Gombos  | English;    California |
| Lisa Tsetse | English;    New York |
| Moriah Moser  | English;    Maine |
| Paula Sager  | English;    Rhode Island |
| Susan Cahill | English;    Illinois |